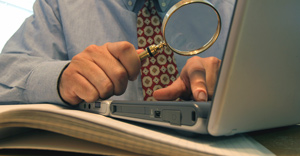 City regulator the Financial Conduct Authority (FCA) has launched a review into annuity mis-selling, which could see providers pay out compensation to consumers amid fears many should have been sold 'enhanced' annuities but were not.
According to the
Telegraph
, the FCA has begun looking at a large sample of annuity sales since 2008 from the UK's major life insurers. The regulator is concerned many were wrongly sold a standard annuity when they could have qualified for an enhanced policy, which offer more attractive rates for those suffering from illnesses.
The paper said many customers were not made aware common ailments including diabetes and high blood pressure could have boosted their payouts by more than 20%.
The
Telegraph
said the regulator would look at hundreds of annuity contracts from each provider to establish whether customers were given a fair deal.
The FCA will analyse telephone conversations between providers and their customers and all paperwork sent to customers before they retired. If the FCA finds the provider failed to treat its customers fairly, it will order it to issue compensation.
A chief executive of a life company said to the Telegraph: 'The regulator wants to see whether customers understood the choices they were making.
'We could be forced to rectify any detriment [caused by savers getting the wrong deal] immediately.'
The FCA has declined to comment.